Last week, My Melrose featured how to casually wear fuchsia to showcase effortless looks in their bold presentation of the color fuchsia. This week, we're featuring more sophisticated looks to showcase more refined outfits that are professional, elevated, and stylish for a night out. So explore your femininity and power and be inspired by the four polished, dressed-up looks to keep you on trend for spring with varieties of tops for women, pants, and ladies' shoes, specifically heels.
Typically, wearing blazers as part of your work clothes is an outerwear item. Our fuchsia "Park Ave" Sleeveless Dressy Blazer is used as a top in this look; the fit and flare silhouette of the blazer is excellent for pear-shaped body types. The torso is well-fitted, which creates a definition around your shoulders, and the flare half of the blazer accentuates your hips. Next, highlight your legs with our white "Chocolate" Solid Belted Skinny Ponte Pants. The more fitted the pants, the better for this look; you can pull off more legging-style ponte pants. Adding the hot pink "Legend" 4" Pleather Snake Up Heels with the pants helps elongate and define your slender legs while continuing the color theme.
Take this look to work and be the most lively woman in the office. You radiate a level-headed mindset, therefore, are a dependable person with a high level of certainty in any decision you make or suggestion you offer. With a color this bright, you enter the day being self-assured, playful, and nonconforming, daring to offer new ideas and present the best ways to execute them.
---
You're a bold woman by choosing our fuchsia "Mango" Long Sleeve Knit Blazer and pairing it with the "Chocolate" Black & White Plaid Skinny Ponte Pants. Mixing a vibrant color with a more maximalist printed piece is a high fashion concept. The pop of color on top is balanced with the darker-colored pants, creating a cohesive look. Complete this ensemble with our white "Park Ave" Short Sleeve Ruffle Sleeve Top and white "Top" 3 1/4" Closed Back Open Toe Ankle Strap Heels. Color is critical in looks like these, whether you're mixing a solid bold color with a print or mixing prints.
While this outfit could be mistaken for a work look, the cropped cut of the top underneath doesn't exactly make this appropriate for the office. So instead, we suggest wearing this out to a nice bar with your girlfriends sharing cocktails, and laughing all night to recharge from a hard work week. Your look is fun, mature, and respectable, so you might catch some attention that offers you free drinks.
---
The Eye-Catching Fuchsia Going Out Dress
One of our most popular ladies' dresses, the "Papermoon" 34" Spaghetti Strap Casino Side Ruched Dress, comes in vibrant fuchsia. This sexy dress is simple and attractive by hugging you in the right way showing your fine figure and gorgeous legs. If you're looking for a ladies night out in hopes of catching a hot single, this outfit is perfect for turning heads and dancing the night away.
This dress was last seen in a champagne color in our 70s-inspired fashion post to highlight the late disco queen Diana Ross. The silk slip dress was popular among celebrities like Sarah Jessica Parker in the 90s. Luckily for us, this staple in 90s fashion has returned, and our clothing is on par with the trends of 2023. We have a silk-like material, slip-like silhouette, and asymmetrical shape.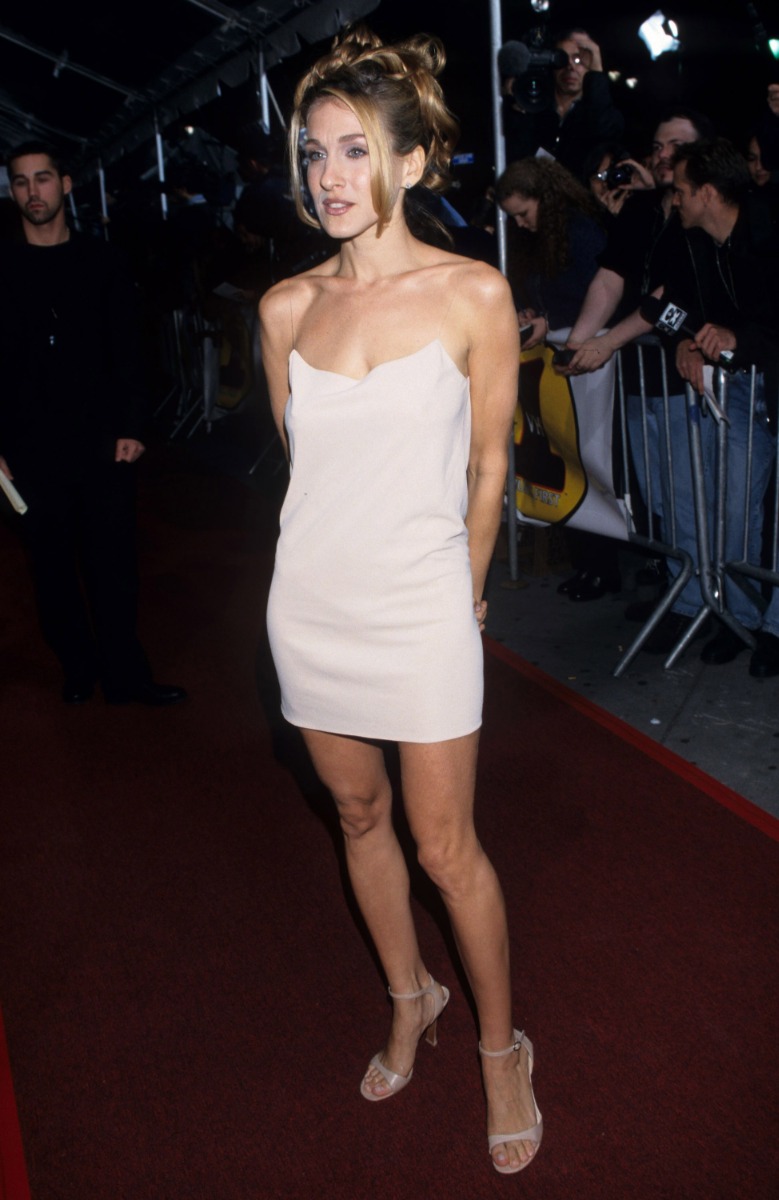 ---
Versatility From Work to the Club
Some of us like to be prepared for everything, especially on a Friday night when we get off work and need to let loose. So skip creating more laundry for yourself by featuring our fuchsia "Chocolate" One Shoulder Bodysuit Tank layered under the white "Mango" Long Sleeve Knit Blazer. The blazer is critical here, as wearing it creates a look for work, and when you take it off, you're a bit more chill without sacrificing your high fashion.
The bodysuit and blazer combination is best worn with athletic body types. The scoop neck one-shoulder and the flowingness of the blazer are a great combination to both show off your arms and create more shape for your body. With your body shape, you want to stick to more fitted pants like our white "Chocolate" Solid Belted Skinny Ponte Pants since they would complement your upper body's shape.