September is a month of celebration and pride for many in the My Melrose community as National Hispanic Hertiage Month kicked off the 15th. Here at My Melrose, we proudly serve the Hispanic community wholistically and would like to share the importance of these days with you and, of course, talk about fashion featuring six Hispanic icons and celebrities over the years.
Understanding the Importance of and How to Celebrate Hispanic Hertiage Month
On an annual basis from September 15th to October 15th, National Hispanic Hertiage Month is the time to recognize and celebrate the history and culture of Hispanic and Latin/Latino/Latina communities. For our community members that are not of either identity, Hispanic defines individuals that are Spanish speaking, whether they are from Mexico or Spanish speaking Latin American countries (the Caribbean, Spain, etc.). Latin/Latino/Latina identifies people of Latin descent (mainly those from Brazil as the primary language spoken is Portuguese, not Spanish). The identities can overlap in certain cases, for example if you are born in a Latin country but your first language is Spanish, you may be called a Hispanic Latino/Latina.
Hispanic Heritage Month first started in June 1968 during the time of the civil rights movement. The push to recognize the role of the Hispanic and Latin/Latino/Latina communities in the civil rights era began with California Congressman George E. Brown. Brown was a representative of East Los Angeles, which was a mainly Hispanic and Latin/Latino/Latina community. Hispanic Heritage Month was first introduced as an annual week celebration by President Lyndon Baines Johnson. The annual week later turned into an annual month during President George H. W. Bush's term in 1989. The reason is due to the various different Hispanic/Latin countries and their declaration of independence from Spain.
Celebrate Hispanic Hertiage Month by learning more about the context of what you are celebrating. Links provided in earlier paragraphs are a way to get started. If you're in need of more history visit the National Hispanic Cultural Center or search in your local area for museums. Other ways to celebrate are reading books, listening to music, appreciating art, going to events, among other actions that surround understanding more about culture and behaviors of our friends and neighbors who are Hispanic and/or Latin.
---
Celebrate in Style: Six Outfits Inspired by Hispanic Celebrities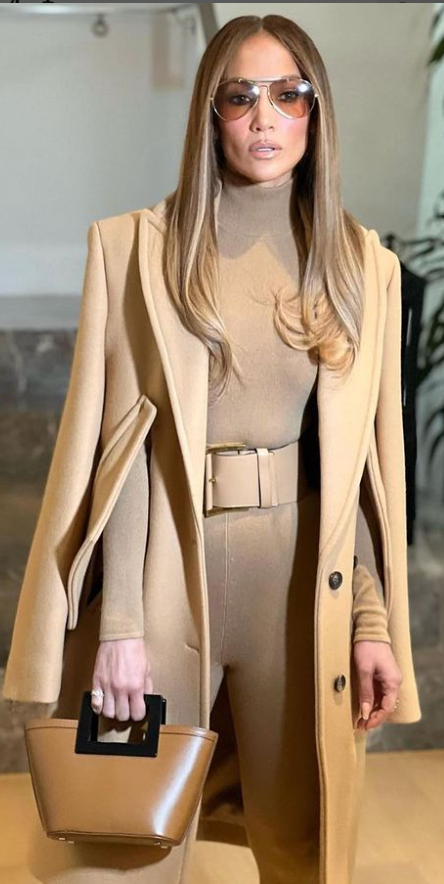 Jennifer Lopez (J. Lo) is of Puerto Rican descent beginning her career at the age of 16 in the field of acting in My Little Girl; a 1986 film. In the 90s she made her television debut on the comedy sketch show In Living Color (1990); a show that introduced other notable actors such as Jim Carrey and Jaime Foxx. She continued in film in the late 90s appearing alongside the late Robin Williams and retired actor Jack Nicholson before landing her lead role in the famous 1997 Selena biopic. In 1999, Lopez released her debut pop album On the 6 which sold more an eight million copies all over the world.
In recent years, J Lo was part of a majority female casted movie Hustlers (2019), and Marry Me with Owen Wilson in 2022.
The photo above features a long sleeve turtleneck bodysuit layered under a trench coat and a large beige belt, accessorized with a tan satchel bag. Her outfit is a prime example of playing with different shades of darker nude colors.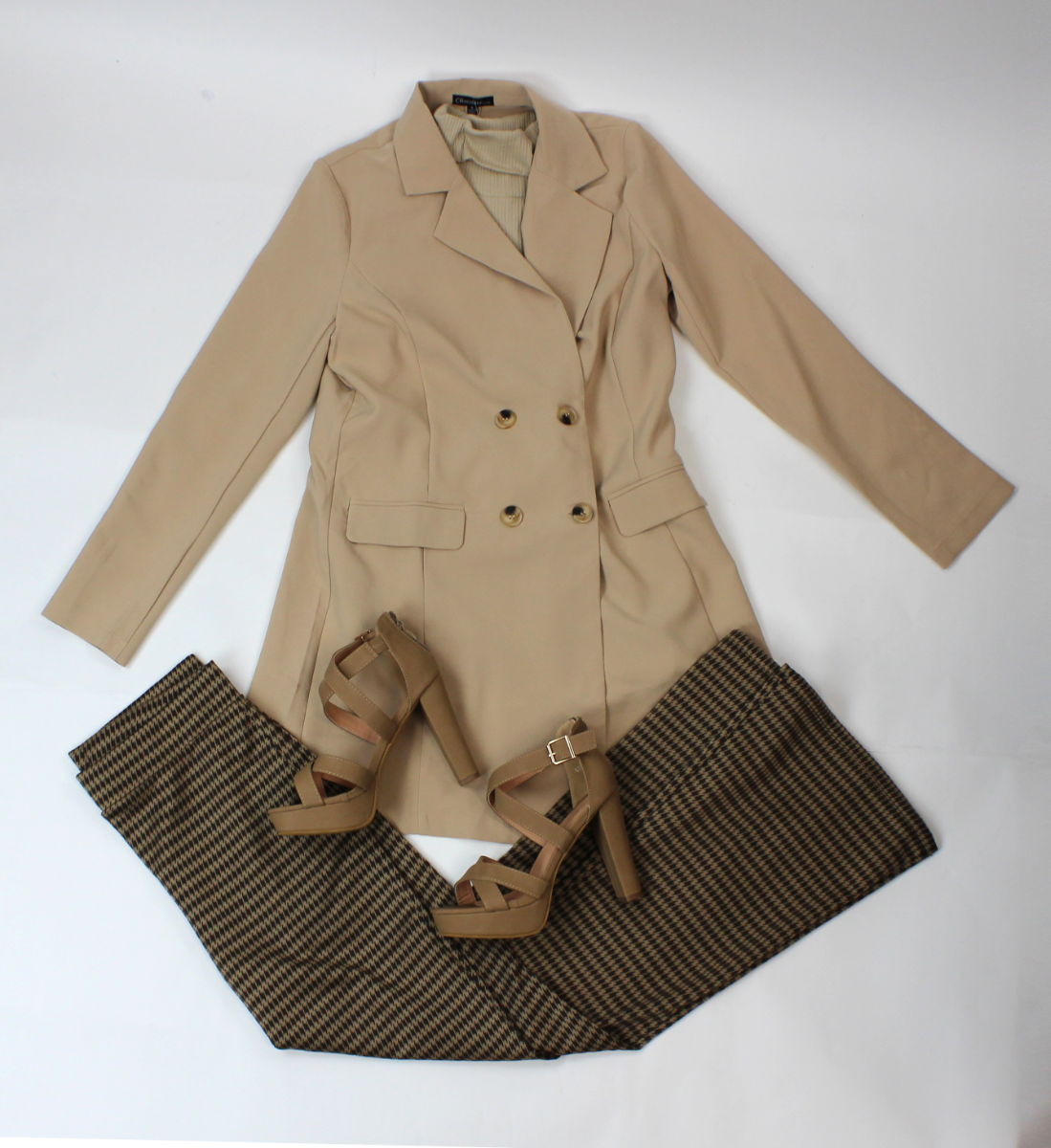 The My Melrose inspired version of J Lo's sophisticated look includes the desert colored "Ambiance" Long Sleeve Turtleneck Knit Top paired with the brown houndstooth printed "Ambiance" Pull On High Waisted Flare Pants. The base of this outfit is layered under the khaki "Chocolate" Long Sleeve Trench Coat. Finish this mature look with the tan "Top" 4 1/2" Platform Double Crisscross Heels.
---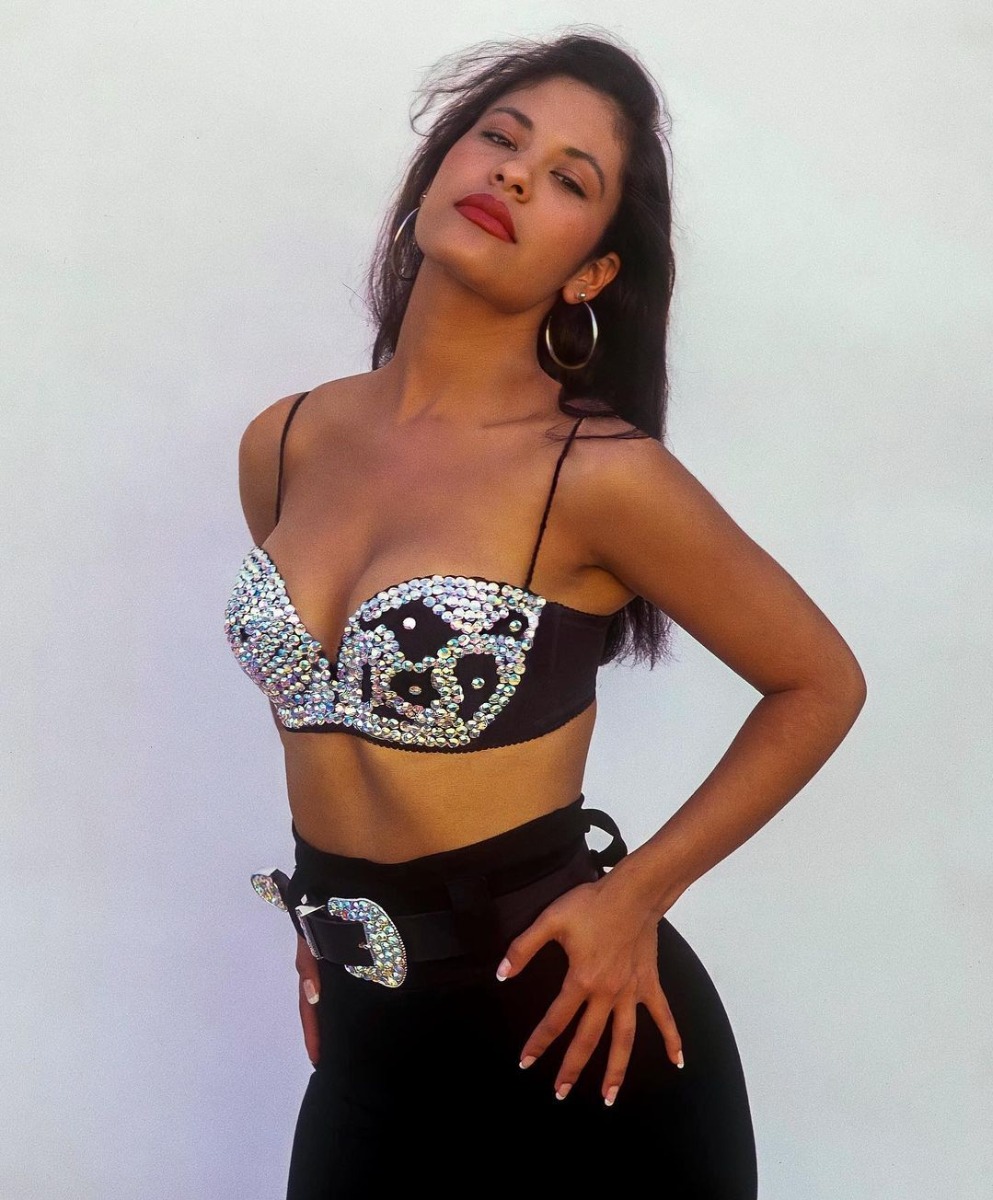 Selena Quintanilla was a Texas born and raised Latin musician known as the 'Queen of Tejano Music.' While Selena was raised to speak English, her father, Abraham Quintanilla taught her to sing in Spanish. Her career started at the age of 10 when she was the lead singer for the family band her dad started; Selena Y Los Dinos. The coined name 'Queen of Tejano' was earned due to her approach on Hispanic music that mixed other genres like country. The unfortunate fate of Selena Quintanilla was her being shot and killed in 1995 at the age of 23 by Yolanda Saldívar, the former president of Selena's fan club (which formed in San Antonio) and the manager of her boutiques; Selena Etc.
Bedazzled in rhinestones, Selena shines in a black spaghetti strapped cropped bralette with high waited black pants with a matching big buckled rhinestone belt.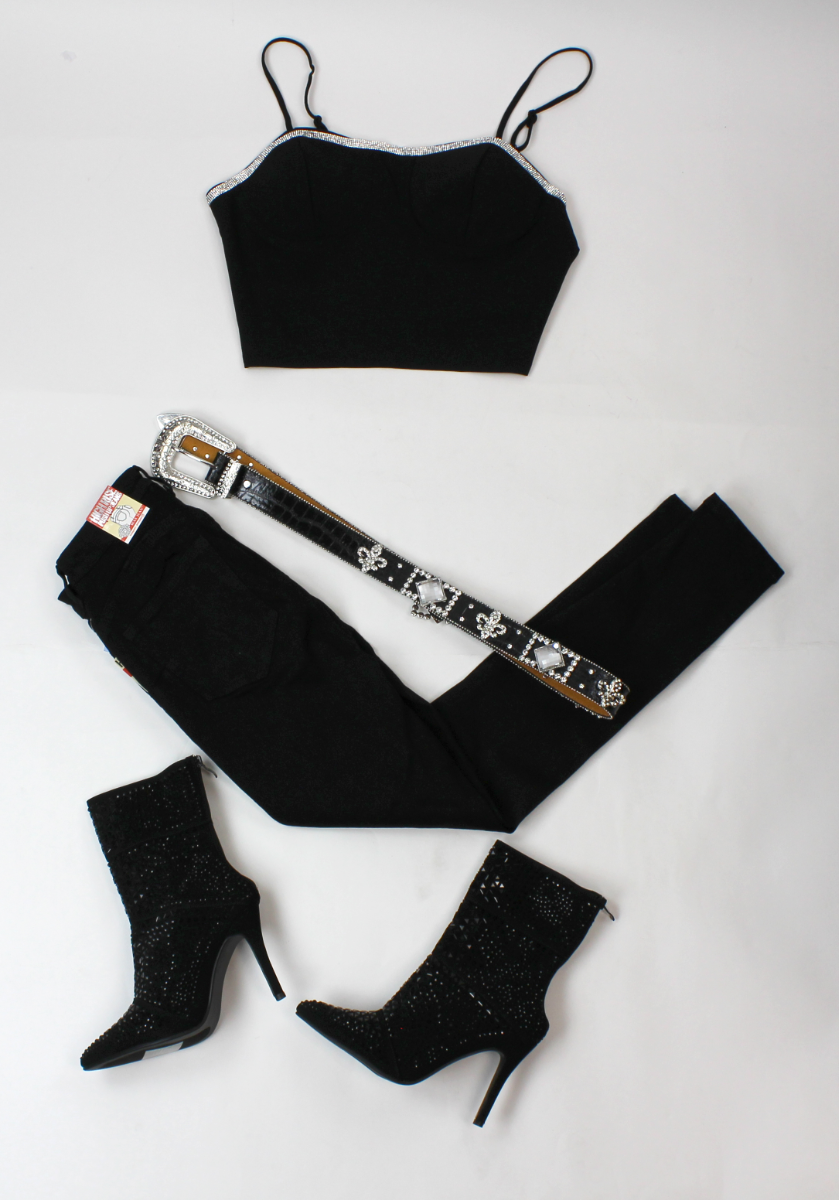 To channel the late musician's look, My Melrose has an all black and rhinestone ensemble that is a fitting tribute to La Reina del Tejano. We start off with a spaghetti strapped cropped bralette trimmed with rhinestones, paired over our "Wax" 26" Black High Rise Push-Up Jeans, accessorized with the "Illuma" Rhinestone Belt, and the "Forever Link" 4" Stiletto Heeled Rhinestone Pull On Boots.
---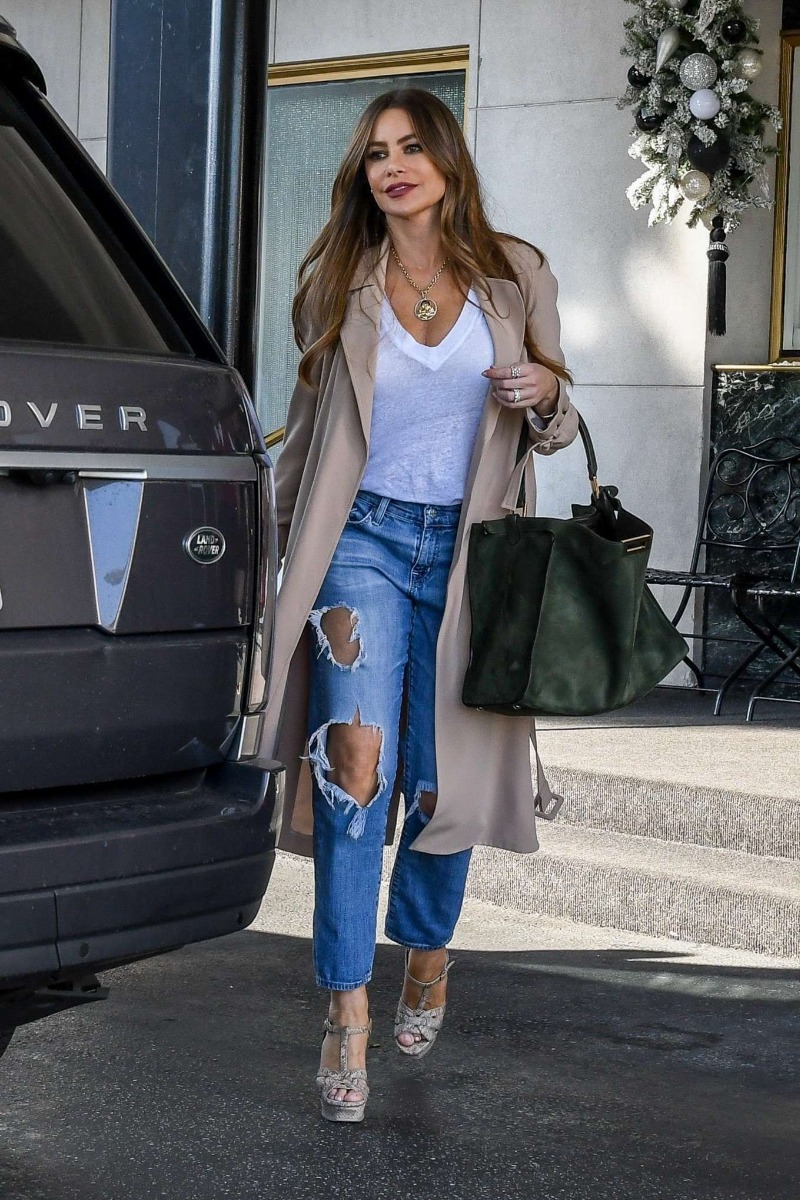 Columbian American actress, Sofía Vergara began her career in modeling after being discovered at the age of 17 by a photographer. After that she hosted Columbian shows until 1998; the year her older brother Rafael was murdered due to being the target of a kidnap. After the fact, she relocated with her son to Miami where she started hosting que no te atreves (I Dare You); a Spanish game show. Her first roles in the states landed her in Chasing Papi (2003), Four Brothers (2005), and Meet the Browns (2008). In 2009, she landed her longest standing, and best known role as Gloria Delgado-Pritchett in Modern Family that ran its course after 11 seasons in 2020.
Sofía Vergara's style is majority pretty basic. She's wearing a white V-Neck tee and distressed mom jeans layered under a khaki trench coat. Vergara pops with her footwear being snake skin heels. The accessory of choice is a large green suede tote bag.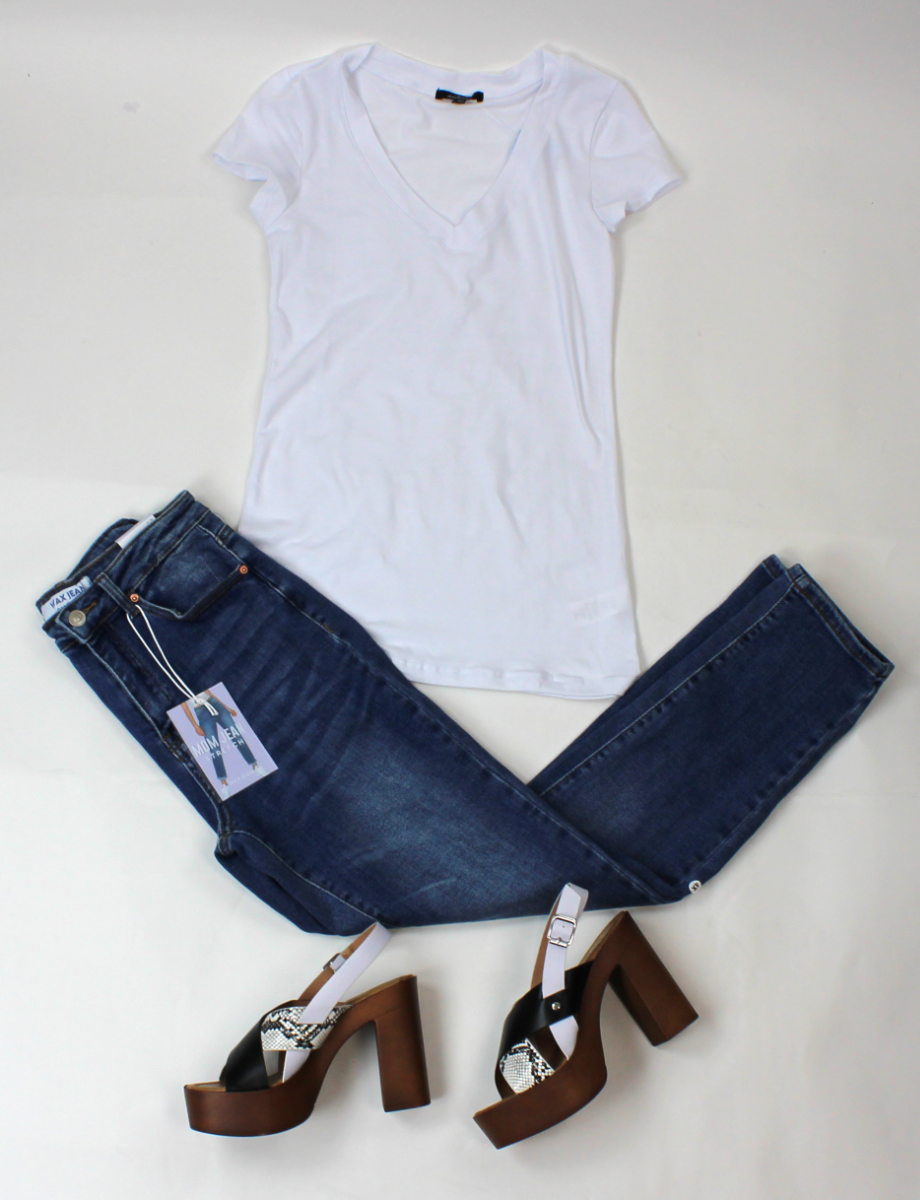 Channeling Vergara's basic look, we selected the white "Ambiance" V-Neck Solid Basic Tee, "Wax" Dark Wash Mom Jeans, and the "Yoki" 4" Wood Heel. If you need a full snake skin heel, check out the Ladies 4" Snake Print Heel with Ankle Strap.
---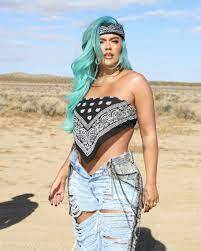 Carolina Giraldo Navarro, or better known as Karol G is a Colombian reggaeton musician who is a Latin Grammy Award winner with her songs "Ahora Me Llama" (a collaboration with Bad Bunny), "Mi Cama" and "Culpables" be on the top ten list on the Billboard Hot Latin Songs chart. She studied music at the University of Antioquia before pursuing her career in New York.
Karol G features an iconic top and accessory combo that focuses on a dark blue bandana and pairs this combination with heavy distressed jeans accessorized with chains.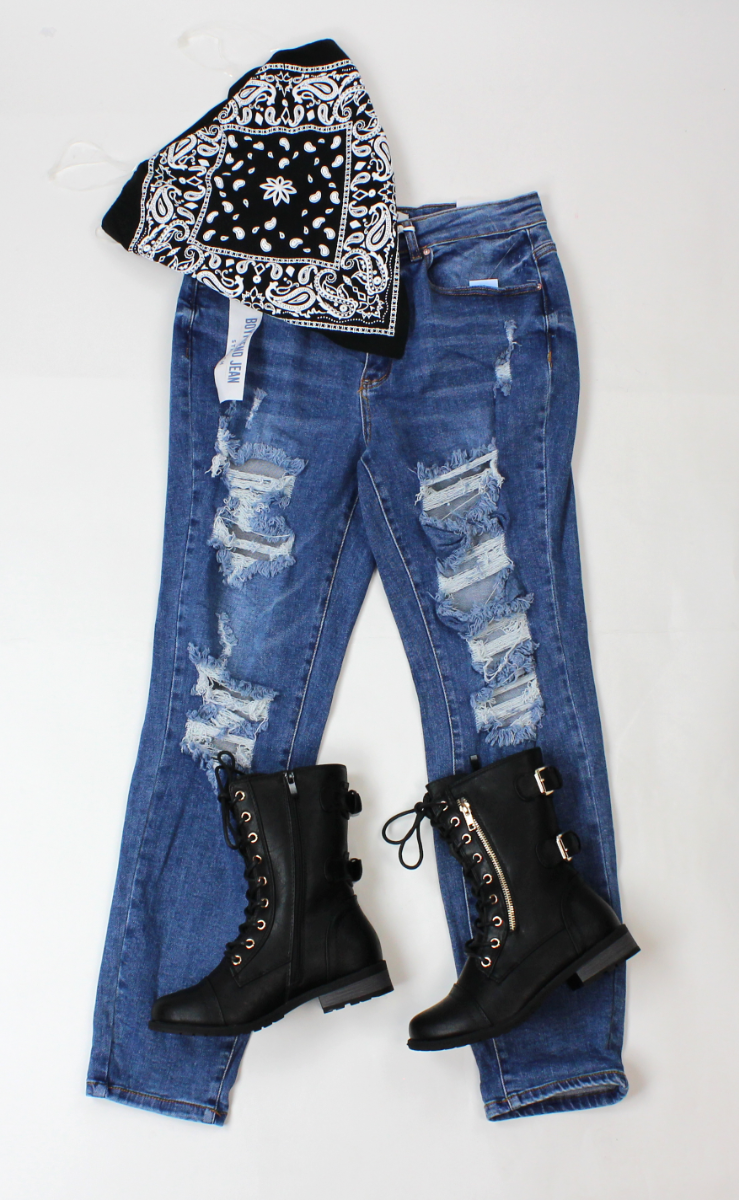 If you're looking to be as iconic as Karol G, we have an interpretation of Karol G's top, the "Fashion Magazine" Bandana Crop Top. The best inspired piece for the jeans features the "Wax" 27" Medium Wash Boyfriend Jeans. Since we can't see shoes, the My Melrose recommendation is a cool set of combat boots.
---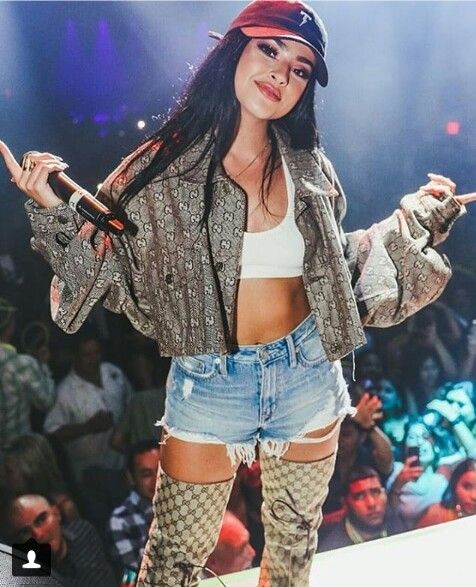 California native Becky G is a Mexican-American musician who started in the entertainment business at the age of nine due to financial problems in her family. She began working in commercials, voiceovers, and modeling. When she was a teenager, Becky G posted a cover of Kayne West and Jay-Z's "Otis" which caught the attention of Dr. Luke and signed with him in 2011. Artists she has worked with include will.i.am, Pitbull, Katy Perry, Demi Lovato, and Fifth Harmony.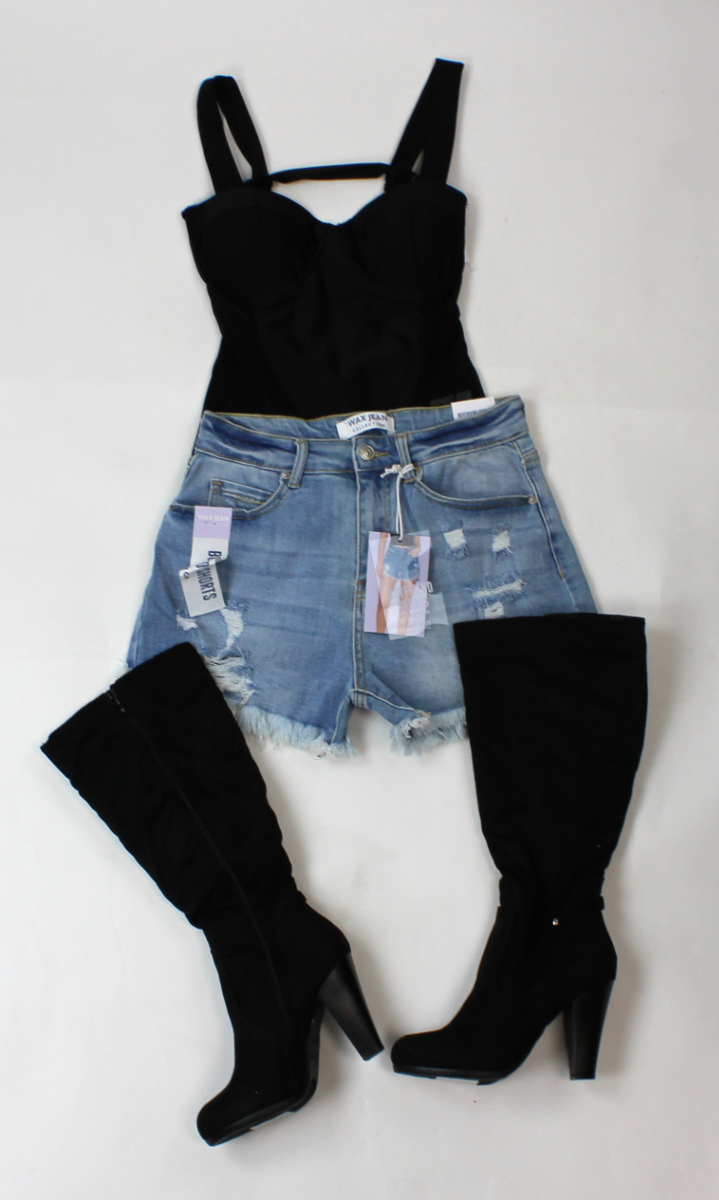 Serve up a Becky G-esque look with the My Melrose "Chocolate" Tank Bodysuit, "Wax" Jeans Boyfriend Shorts, and the "Forever" 3 1/2 Stacked Suede Calf Heeled Boot. Channel more of the specific look above, grab a crop top, thigh high boots, and a matching blazer jacket.
---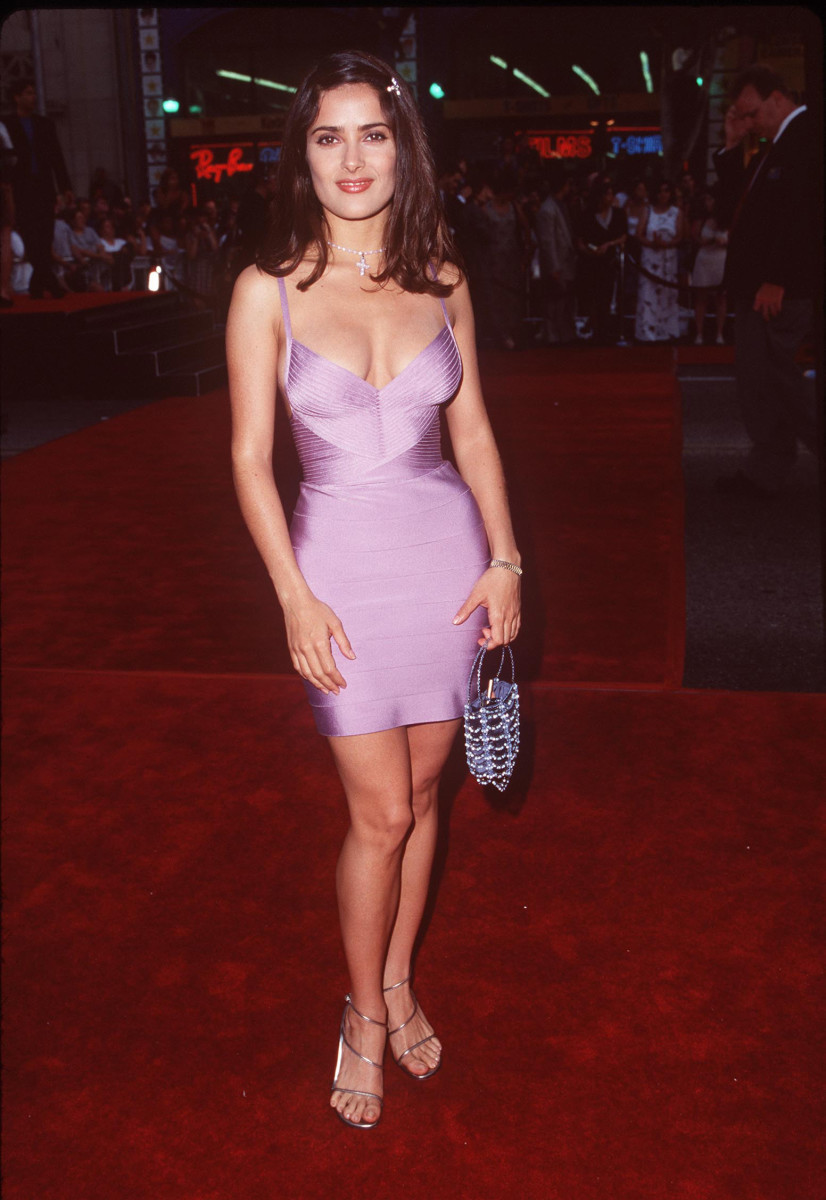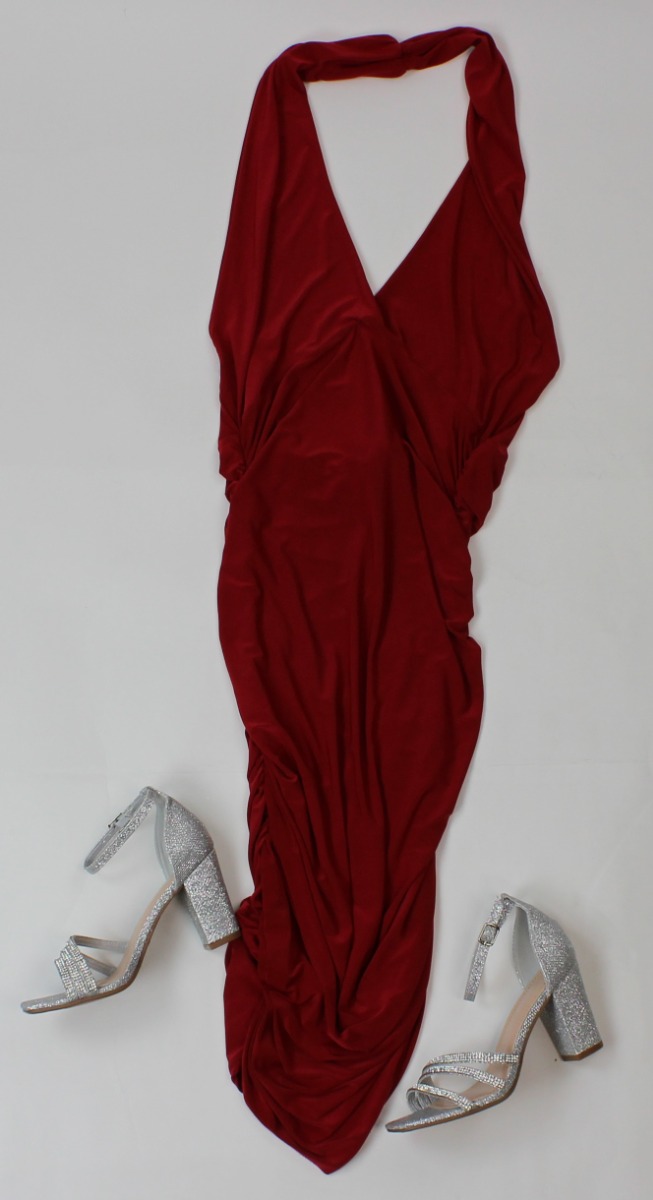 Be and feel as elegant as Salma Hayek with the My Melrose "Fashion Mag" 36" Halter Bodycon Dress and the silver "Top" Glitter Triple Rhinestone Heels. Tone this look down and grab plain silver heels for a special event that requires a more refined look.
Thank you all for taking the time to read this week's My Melrose special. It's an honor to learn and write about a culture that is not my own. I hope within the topic written, and the little information I have gathered to pass along, that it does justice and serves others like myself who need to take the time to learn and appreciate their friends and neighbors of different cultures and ethnicities. For what it's worth, I celebrate the freedoms and independence of the Hispanic and Latin homelands along with the fellowship, love, and enrichment of those in my life who fall into these cultures as an ally. I wish you all a happy National Hispanic Heritage Month. See you all next week.