As the school year starts, some students are walking into new first experiences. Why not have them walk in with style and be on trend? This first trend alert issue highlights the platform shoe. Read about our My Melrose styles and grab some inspiration for fresh looks this school year.
1) Soda Laceless Zip Up Casual Sneaker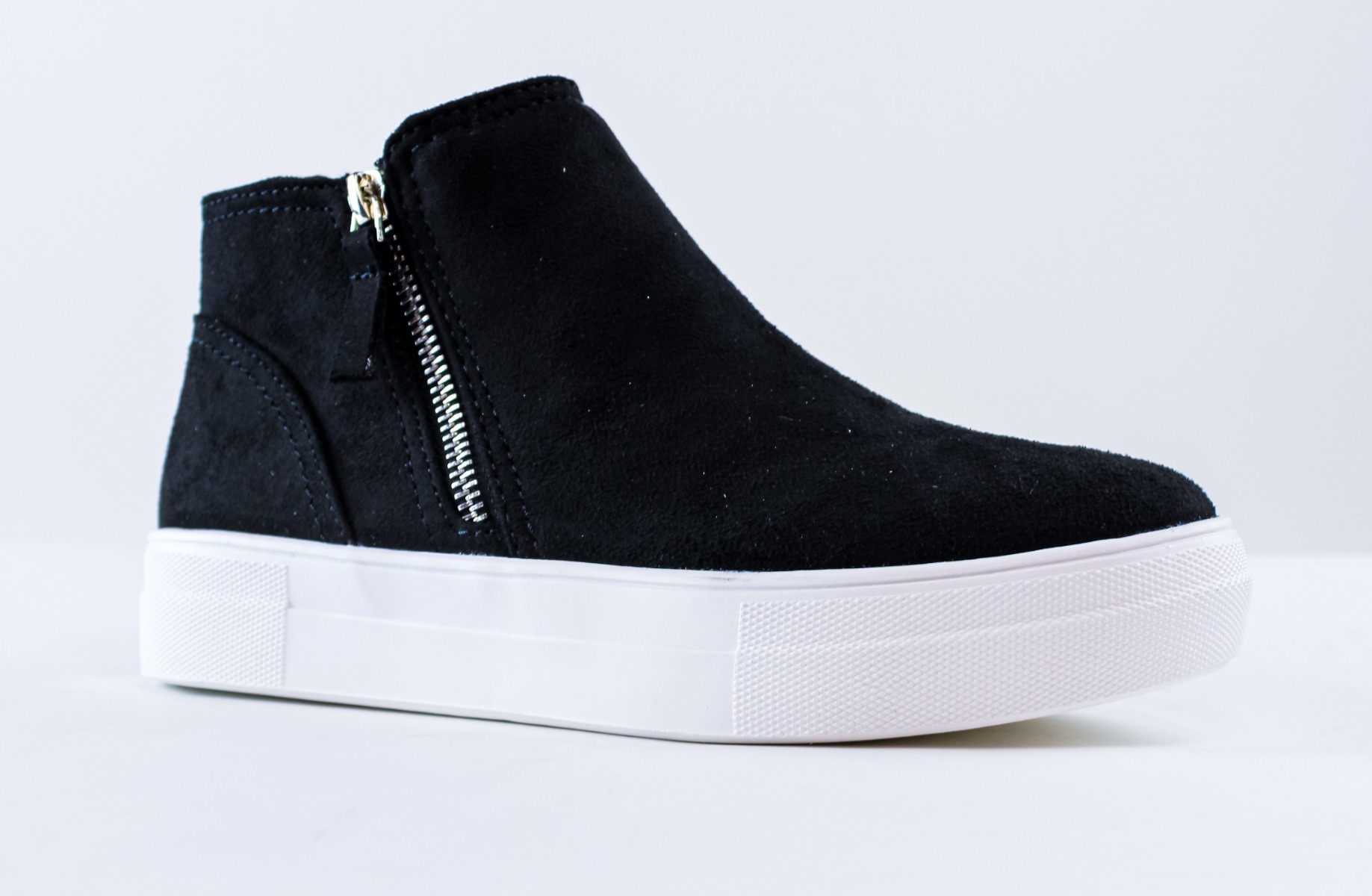 For the student that loves being active, feminine, and comfortable all at once, the Soda hi-top sneaker is the perfect platform shoe. This style tends to pair well with a solid colored tee. Since the My Melrose style is in black, a cool toned color would be best. As for bottoms, we recommend cuffed mom jeans.
To layer this outfit when the temperature starts to drop to a brisk fall breeze, go for a lightweight zip-up maximalist print jacket. Get creative with your prints; try something abstract, geometric, or even animal printed. The louder and more unique the print, the more elevated you can make this look.
As for the My Melrose look, we have our No Comment long sleeve button down plaid top paired with the Blue Republic 26" dark wash distressed cuffed jeans. Switch out the shoes and put on a black backpack and for a quick and easy style for the day.
---
2) Soda "Beryl-G" Canvas Lug Sole Metal Eyelet Lace Up Low Top Sneaker
When the classic canvas shoe meets an oxford shape, you get the Beryl-G white lug. This platform has a cute fame with an edgy twist. If you enjoy a prep/academia look, this is a perfect shoe to try as a casual version the shoes the preppy and academia fashion subcultures would typically choose.
No matter which subculture you choose out of the two recommended above, try wearing a solid button top in either black or white and pair with either an A-line, knife pleated or mini skirt. These cuts are perfect to dress up the Beryl-G platform shoes. A cute layering piece would be a knit cardigan. Once it gets cooler, go for some knee high socks that pair with your button down top.
If you choose the all-black version of the Beryl G's, emo style is coming back into pop culture. With My Chemical Romance going on tour and leading characters like Tom Sturridge in the Netflix adaptation of Neil Gaiman's The Sandman in the limelight, an all-black outfit with the black Beryl-G's will have you swiping on black eyeliner and smoky eyes in no time.
Go against the grain with the My Melrose style example. Below we feature the Profile ¾ sleeve v-neck front tie button down shirt paired with Wax Jean 15" dark denim distressed mini skirt; place this outfit with the Beryl-G's and you'll have that "too cool for school" swagger.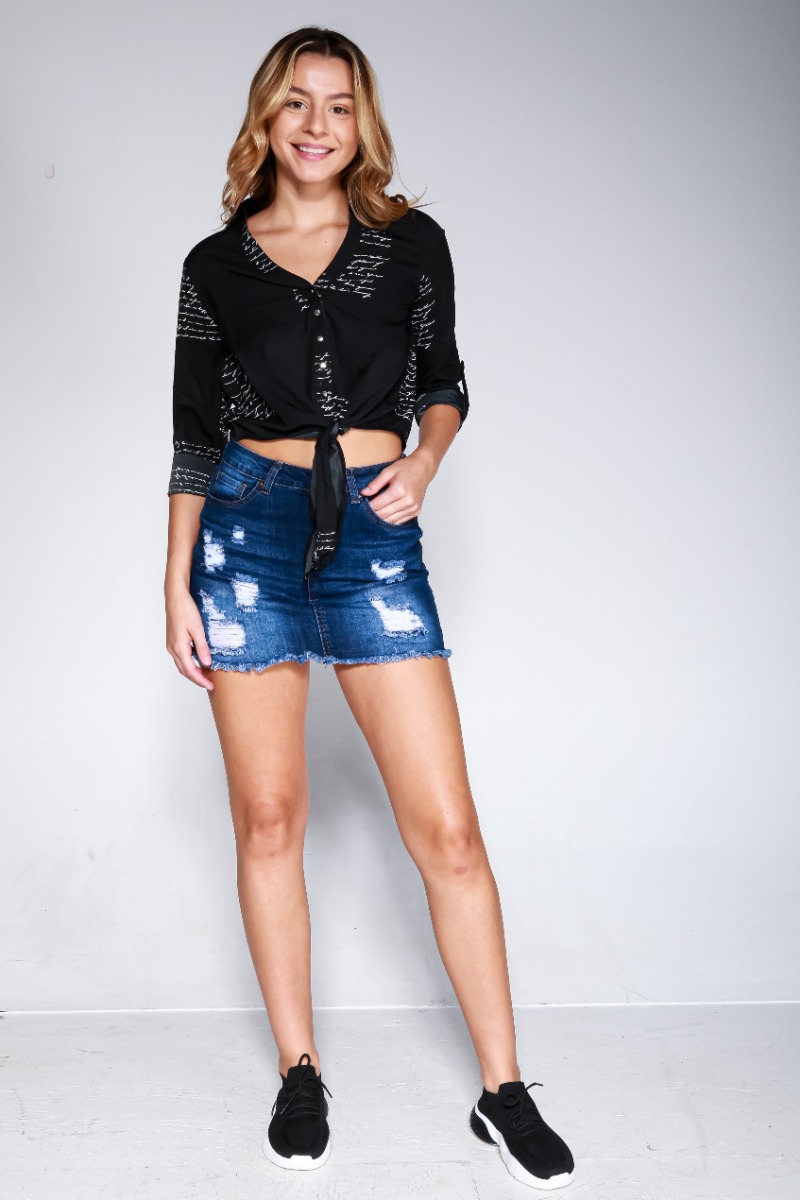 ---
3) Top Moda Faux Leather Quilted Pattern Lace Up Sneakers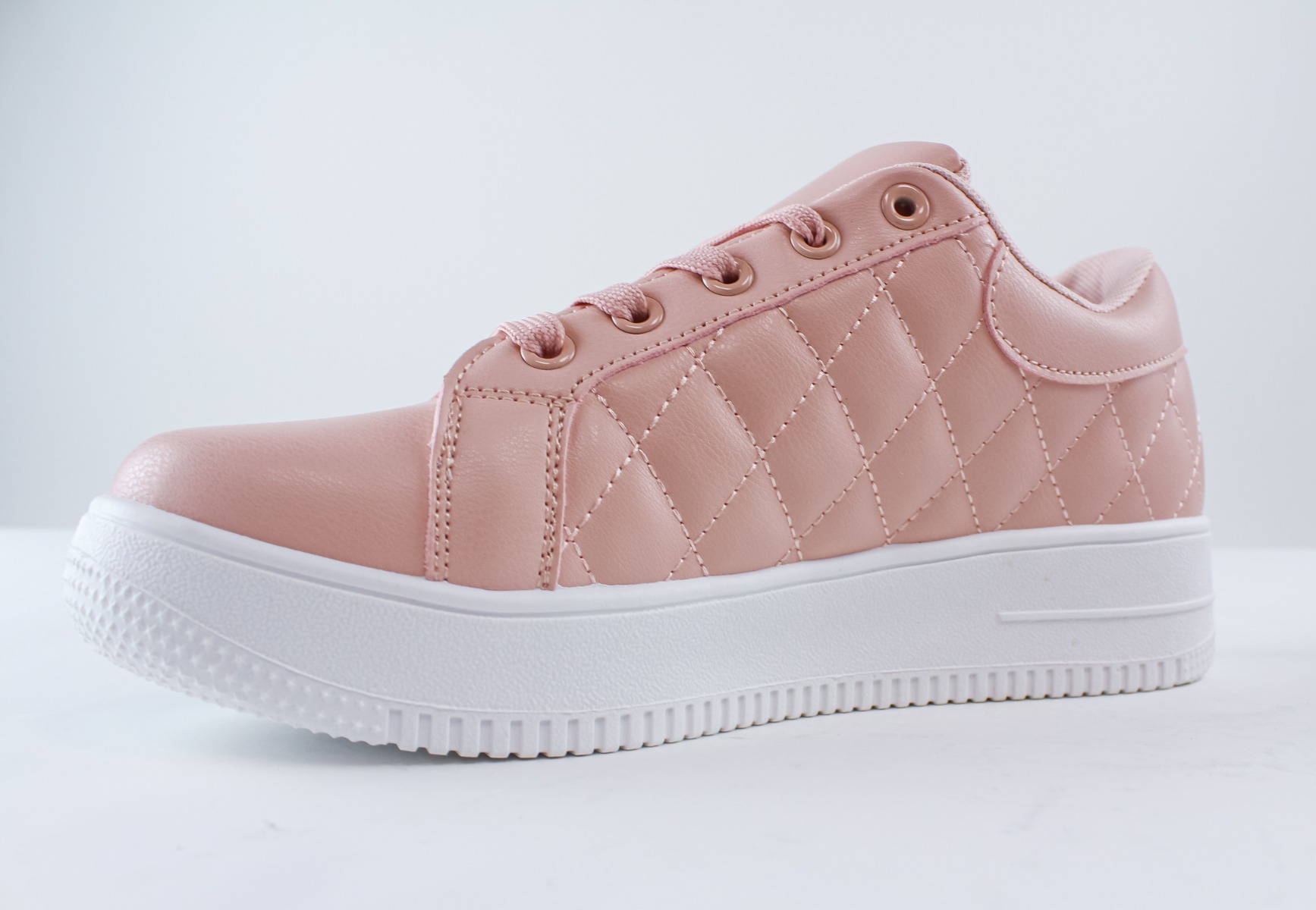 These Top Moda faux leather quilted pattern lace up sneakers have style for the hip-hop dancers at school. The Top Moda platform sneakers have a sturdy faux leather base with a lush pink quilt for a unique take on the typical sneaker.
For these platforms, pair with a mainly or entirely loose fitting outfit. One option is to keep your shirt (tee or tank) loose and pair with breathable baggy wide leg pants. Another choice is to grab a monochrome set with a short sleeve crop top and athletic joggers. Grab your gym bag and head off to practice in either of these looks.
If you're keeping the beat and staying on point, our My Melrose style provides a cooler option with our Aero sports bra and our Ready to Go Honey leggings.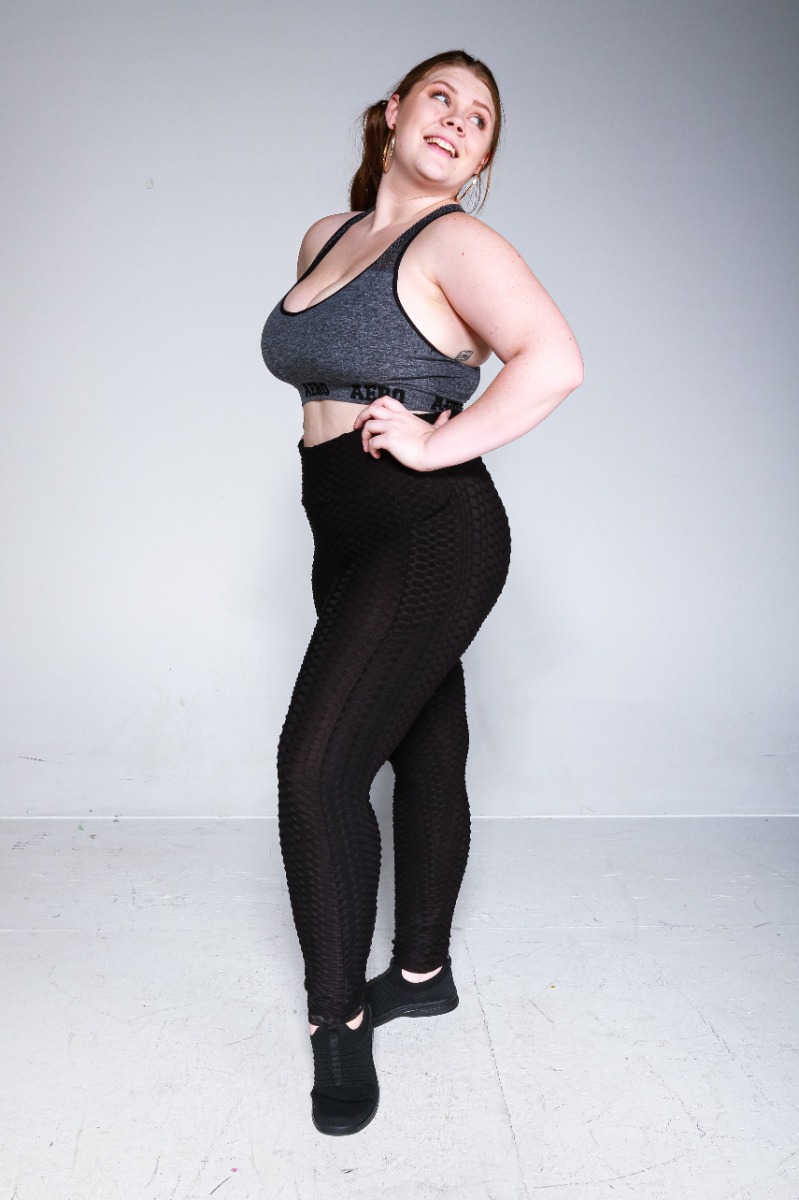 ---
4) Top Moda Platform Lug Sole with 3" Heel Buckle Sandals
Feel your most fabulous (and tall) in our Top Moda platform lug sandals. Taking inspiration from modern Japanese street fashion and rap artist Ashnikko pairing platform lugs could go a couple of different ways. A lot of outfits tend to pair similar shoes with pieces that show off legs. Lightweight silk or t-shirt dresses, A-line, knife pleated, or circle skirts, linen short, and high waist pants are all common choices.
The My Melrose style choice goes for a maximalist approach with our Love Nation long sleeve animal chain print kimono and pant set along with a white double front tie shirt. If you don't want the chain platforms we feature, switch them out for the platform lug sandals that provide more height and a minimalist design.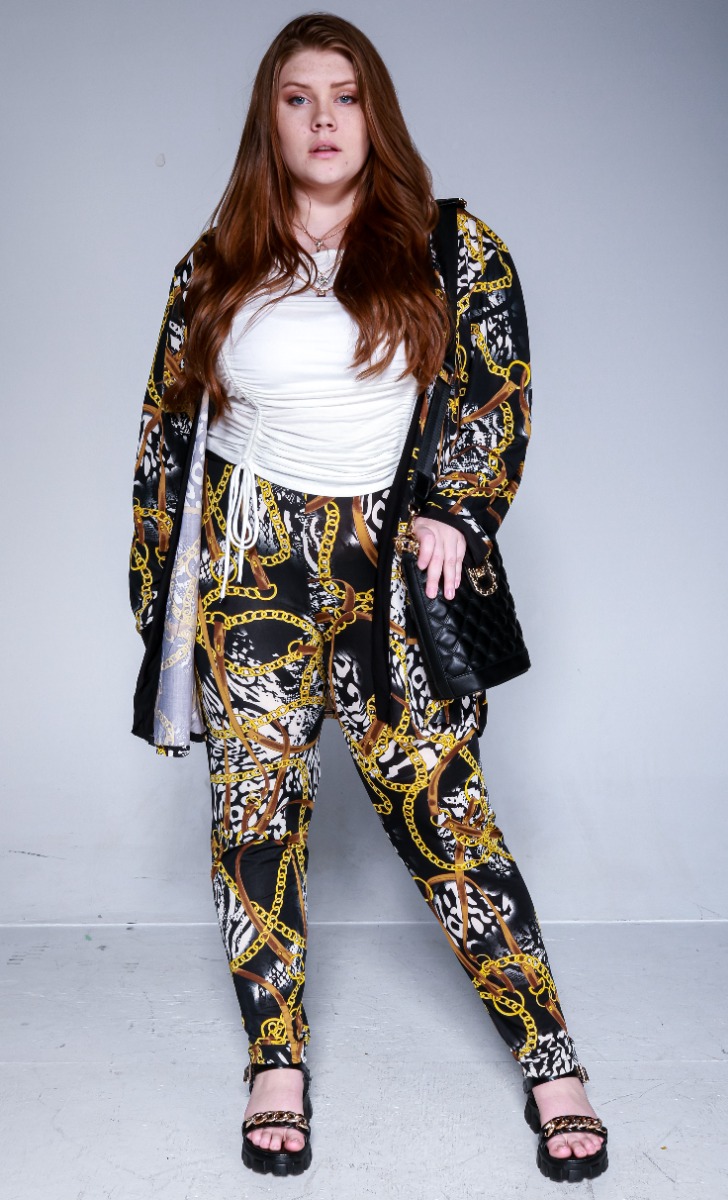 ---
5) Top Moda 3" Platform Sawtooth Sole Buckle Sandals
If you love the idea of platform lug sandals but want a wedge instead of a heel, go for the Top Moda 3" platform sawtooth sole buckle lug wedge sandals. This style provides the same height increase and comes in ivory and tan.
For these colors, keep it simple and chic. Go for a more bohemian style with pieces like flare jeans/pants. Boho flare pants have so many beautiful pattern combinations you're bound to never get bored with the variety. If you choose flare jeans, go for a front tie graphic tee or an off shoulder peasant top. The same can be done with flare printed pants, however, mind your color scheme and keep your top leaning to a solid color.
Throwing it back to last week's 70s fashion post, the My Melrose style showcases the Papermoon long sleeve solid off-shoulder peasant top and the Lev medium wash five button high rise flare jeans.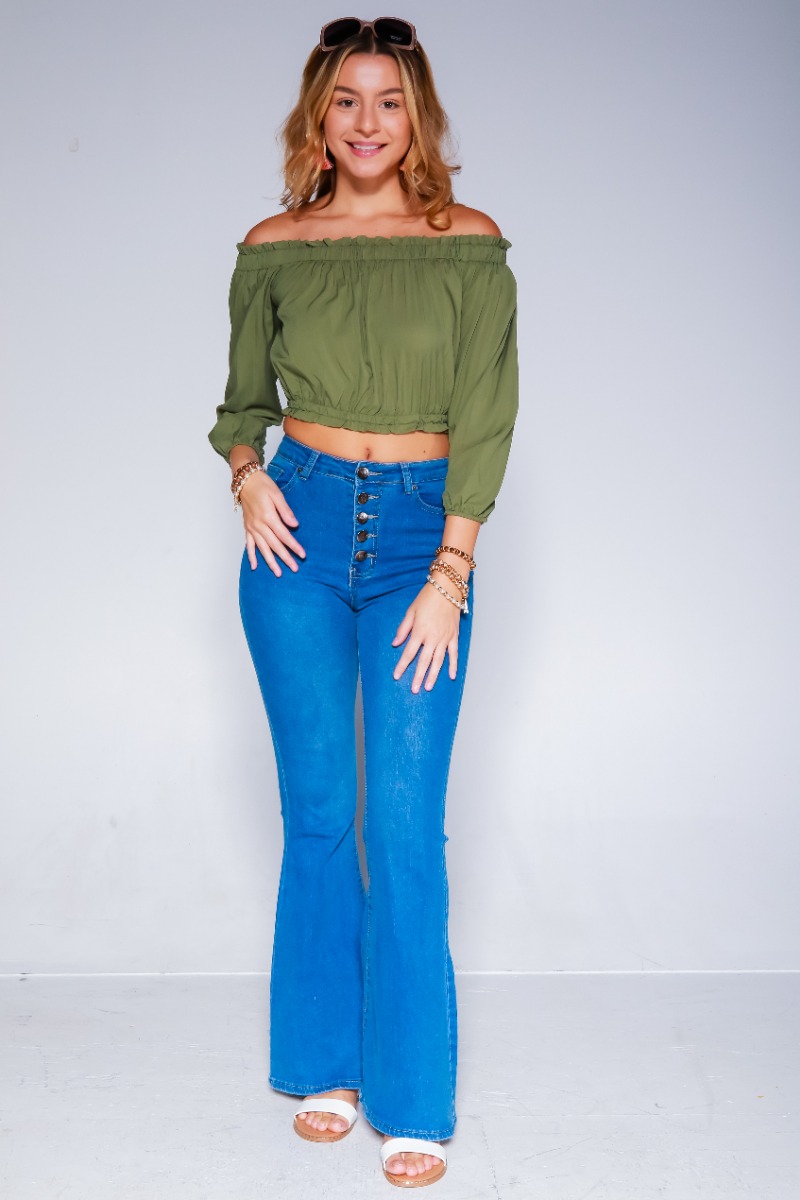 ---
6) Top Moda 3 ½" Platform Sawtooth Sole Buckle Sandals
Much like their nude counterparts, the Top Moda 3 ½"platform sawtooth sole buckle sandals give you height with an extra pop of color. We have them in light blue and pink (if only we had green for a Powerpuff Girls triple threat). If you're one for lots of color and a hyper girly look, fashion subcultures to look into are Harajuku, fairy kei, kawaii, and pastel goth for inspiration.
Each of the above fashion subcultures portrays a youthful and rainbow theme to them. Typically patterns are maximalist, the skirts are big, laced, ruffled, and frilly, tops are printed and the outfits have cardigans or zip-up jackets for layers.
Whether you're a sorority sister or a night life kind of gal in college, these pastel wedges are a cute addition to the My Melrose Chocolate short sleeve satin banded off-shoulder cop top. You can wear it with our style and change out the shoes or give it a try with leather pants or find a frilly circle skirt to match.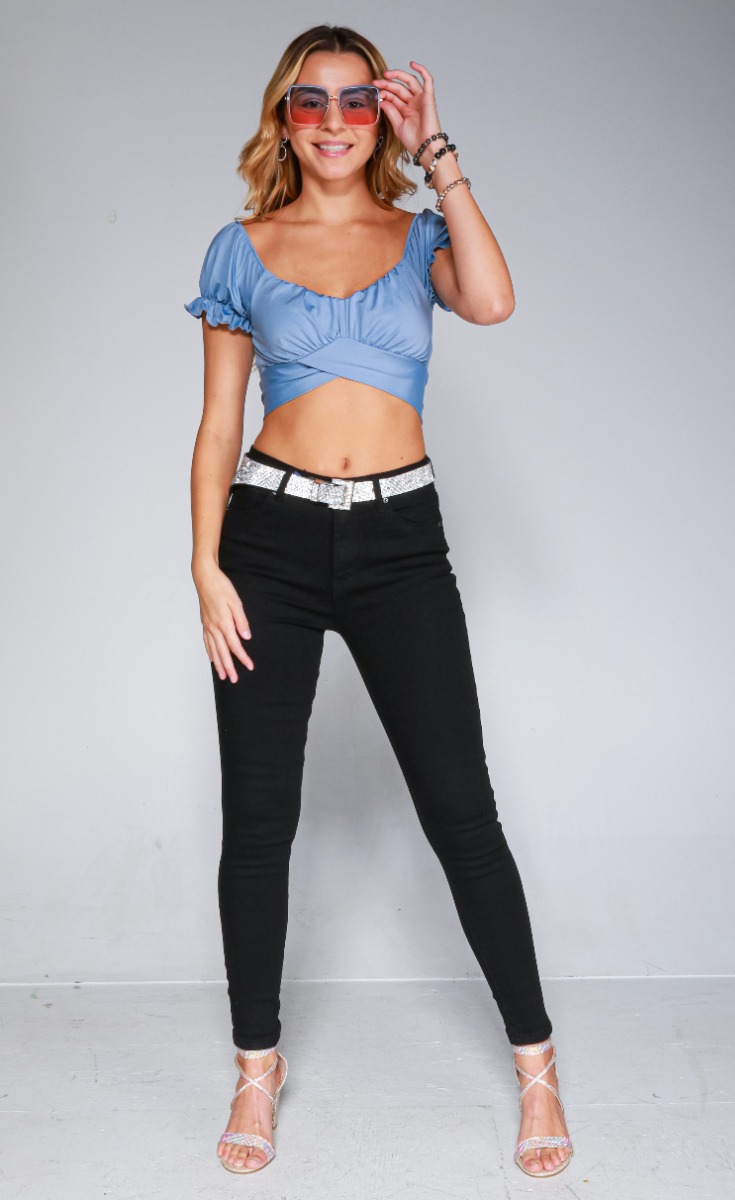 ---
Did you guys love all the new platform shoes we got in store? Show and tell us your favorite styles by sharing what you wear your platform shoes with on our Facebook, Instagram, and Tik Tok pages. We would love to see what fashion inspires you guys most.